Wondering where you should plan your next date night in Columbia, South Carolina? You aren't alone! We are constantly on the lookout for new ideas for date nights in Columbia.
While we love a good dinner at Mr. Friendly's (it's one of our go-to date night restaurants in Columbia!), we also like new adventures around town. It inspired us to compile a great list of date night ideas that we hope will inspire your next fun date night in Columbia.
Whether it's a first date and you are looking for something to impress, or you manage to snag a babysitter for a much-deserved night out. This list covers everything from a fun arcade to a night at the museum.
Columbia is actually home to two arcades that are perfect for a date night!
You'll find Transmission Arcade downtown on Main Street and Bang Back Pinball Lounge in Five Points.
Let's talk about Transmission Arcade first because they have amazing food! You'll find fried brussel sprouts, a cheeseburger and even a dedicated cheesesteak menu. We really love their smoked wings and the drink selection.
And now for the other Columbia arcade!
Bang Back Pinball Lounge is located in Five Points and it's another great date night spot. The atmopshere is very laid back and they have great food.
Their menu includes a lot of small bites so we always like trying a few each time. Their boneless magic wings are just that… magic.
As far as pinball games go, they have so many different ones both old and new. Each game is $1 to play.
2. Go Bowling (but make it fancy!)
The Grand on Main is such a fun place for a date night in Columbia.
It's a cool concept and a great way to shake up your typical date nights. The space itself is also really cool with vaulted beamed ceilings. It's a former theater space and the original marquee sign was uncovered during construction. The sign was restored and is on display today!
You'll find seven bowling lanes at The Grand in addition to pool tables, shuffleboard, foosball, putting greens, retro video games and other fun finds.
They also have a large bar and a great food menu, with items ranging from quesadillas to ribeye to seafood alfredo. Downstairs you will find dessert and cocktail lounge The Robinson Room (read more about that below!) Oh, and great outdoor seating.
One last fun mention is their tap wall! Pretend you're a bartender and enjoy sampling several varieties on tap.
What's awesome is that you can book a lane online and/or make dinner reservations in advance.
And if you like the idea of bowling but you want more of the classic, old-school bowling feel, check out Beltline Lanes.
3 . Have dessert at a fancy cocktail lounge
We mentioned The Robinson Room above but thought it needed its own shoutout here. This is a separate restaurant from The Grand, though it's actually located just downstairs. Here you'll find elevated desserts and cocktail pairings.
It's a very Instagram-able space with gold butterflies on the walls and jewel-toned pillows
Now, to actually get to the Robinson Room… head to the Grand! The server can point you in the right direction or you can follow the gold butterflies down. Enjoy!
4 . Attend First Thursday on Main Street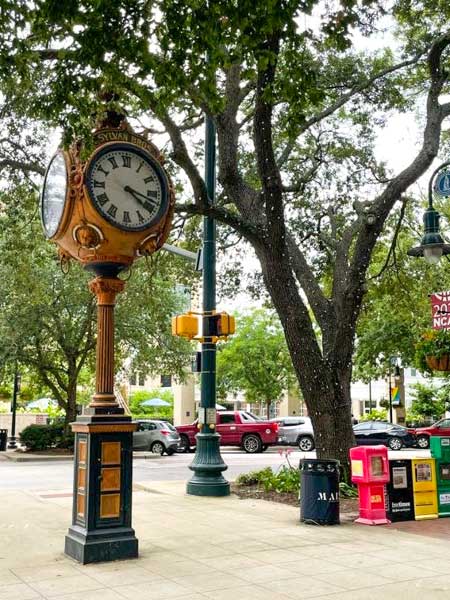 It seems like all of our date night ideas are on Main Street and this one is no exception.
First Thursday is a monthly event where businesses in downtown Columbia keep their doors open late, offering a mix of specials, events and entertainment.
You'll find something happening from the 1200 block across from the State House all the way down to City Hall on the 1700 block.
Music, art, beer… it's a blast!
First Thursday is a fun way to feel a part of the community, shop local and have a unique night out.
5. Have A Night At The Museum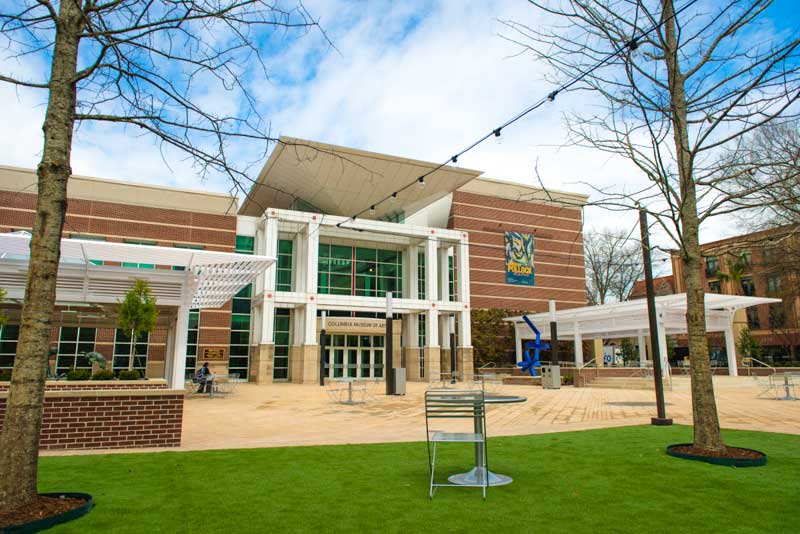 The Art Museum and the State Museum both host various date night-worthy events. Below is the next on one the calendar at the Art Museum.
Arts & Draughts at the Columbia Art Museum
Enjoy beer, live music, DIY art projects, scavenger hunts, unique perspective tours, and a variety of food vendors at the Columbia Art Museum's Arts & Draughts event.
6. Have a Coffee Date Night Out
I was led to believe that grabbing coffee at night was date-worthy, but I realize now as an adult it wasn't ever on my radar. That is, until I realized that Drip closes at 8pm. That definitely leaves enough time in the evening for a fun coffee date.
So, now I pretend I'm Meg Ryan in You've Got Mail. I bring my rose and copy of Pride and Prejudice and…. ok, not really. But you should!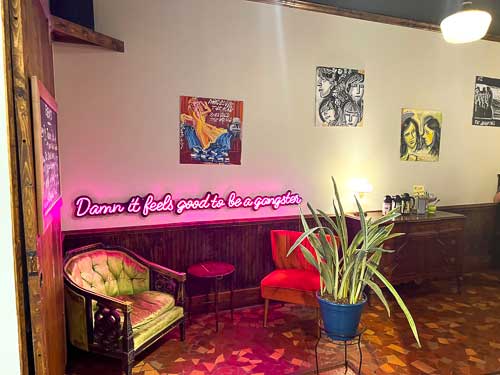 Drip is such a cool spot. They have great coffee, great food and great hours. It'd make the perfect first date spot in Columbia because it's really laidback.
And if you aren't ready to say goodbye at 8pm, just hop over to Bang Back Pinball Lounge to keep the night alive.
7. Dinner and a Movie (but on Main Street… so it's elevated)
One of our all-time favorite places in Columbia is The Nickelodeon on Main Street.
If you aren't familiar, The Nick is Columbia's only independent movie theater. Their programming is comprised of a mix of first-run independent films, curated series, and one-off screenings of films of relevance to our community.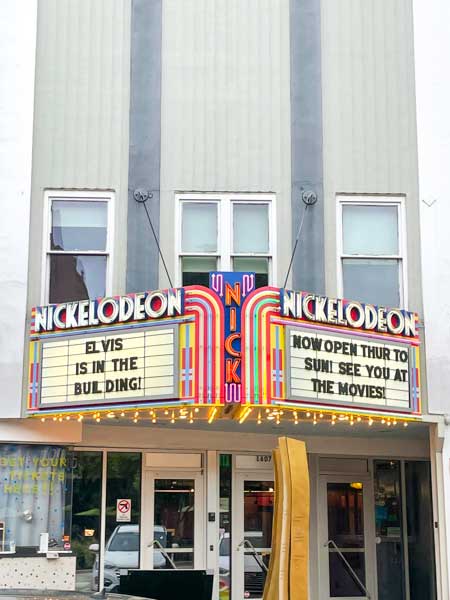 You should definitely consider becoming a member if you aren't already. Not only are you supporting a great local place, but as a member, you get discounts on showings, popcorn and drinks.
Make it a night by grabbing dinner before or after a show. One of our favorites just a few blocks away is Cantina 76. The Grand on Main is also right there as well as Smoked.
8. Cheer On The Fireflies
Root, root, root for the home team!
Hear me out… going to a baseball game can definitely be date night worthy! The Fireflies 2023 season starts in April and goes through September.
Most of their games start at 6 or 7pm and they host Thirsty Thursdays throughout the season with either themed trivia or live music each week.
It's a fun way to get in the Columbia spirit and to spend an evening out with your love. It's also a kid-friendly activity… two birds, one stone.
If you haven't had a date night at Lula Drake yet…
Well, go! Right now. It's perfect. And it's also on Main Street because… everything is?? It's so great to see our downtown get the love it deserves. It's a seriously cute street with so much going on.
Lula Drake is small, intimate and makes for the perfect date night out. Whether it's your first or hundredth. You'll find an extensive wine menu, beer and great bites as well. We love their charcuterie boards and the Korean Fried Chicken!
Psst: Lula Drake makes a perfect stop after a showing at The Nickelodeon on the same block. Talk about a fun date night in Columbia!
10. Go For A Romantic Stroll
This is an idea better suited for the daytime, but you should definitely consider adding a romantic stroll to your date idea list. There are several spots in Columbia that are perfect for this.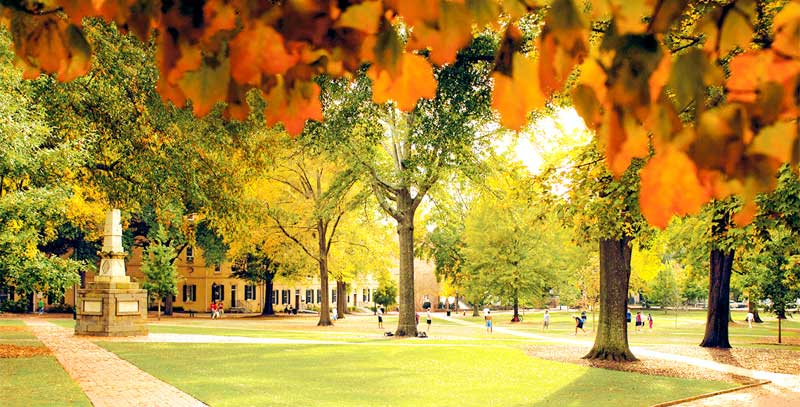 My number one pick: Main Street and the State House grounds.
Get a coffee or ice cream cone at Sweet Cream on Main Street and pick a bench to sit at once you get to the State House.
Other great walking options include the USC Horseshoe and the Columbia Riverwalk.
11. Dress Up For A Fancy Dinner Out
Sometimes it's fun to put on your nicest clothes and take yourself and a date out for a night on the town.
A few of our favorite restaurants for this are Motor Supply Co, Halls Chophouse and Hampton Street Vineyard.
We actually have a whole guide to fine dining restaurants in Columbia. Maybe you'll get a new idea or two from it! And if you are looking for a variety of restaurants, check out our list of awesome date night restaurants in Columbia, SC.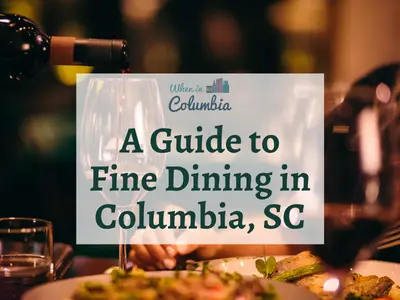 ---
That wraps up our list of ideas for date nights in Columbia! We hope it helps plan your next one (and that it goes well!)