Columbia has developed a formidable craft beer scene over the years, making it a great city for beer enthusiasts and beginner beer drinkers alike.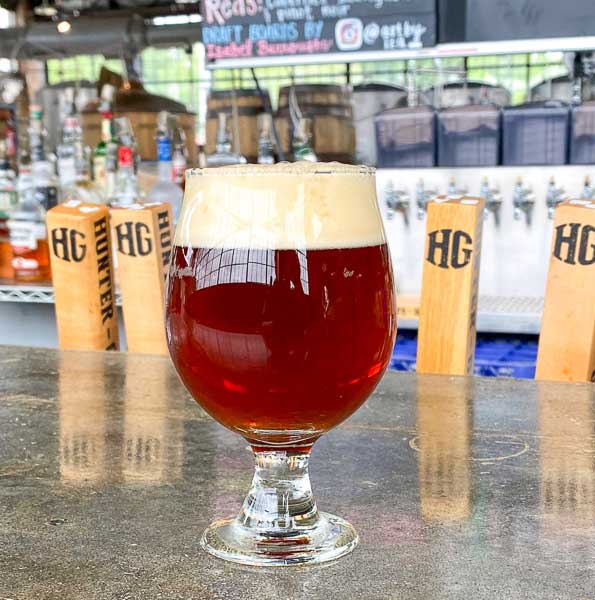 You'll find everything from an old converted airport hangar to breweries with fantastic rooftop bars on this list. There's even one with a jazzy Sunday brunch!
Check out our list of the best breweries in Columbia, SC and read down to the bottom to find a few bonus spots for beer lovers!
What You'll Find In This Article
Map of the best breweries in and near Columbia, SC
We always like to start our guides with a map of the spots mentioned. Oftentimes it's easier to see what's near you or near the area you'll be so that you can easily make a decision.
Our Favorite Breweries in Columbia
Below you'll find our roundup of breweries in Columbia. The list also includes West Columbia because there are a few great ones there– including the one most recently voted the best in Columbia in the FreeTimes 'Best Of' awards.
If you're looking for a low-key place to stop for excellent beer and food in downtown Columbia, head to Hunter-Gatherer Alehouse. It's a cool brewpub in a historic building with old exposed brick and timber.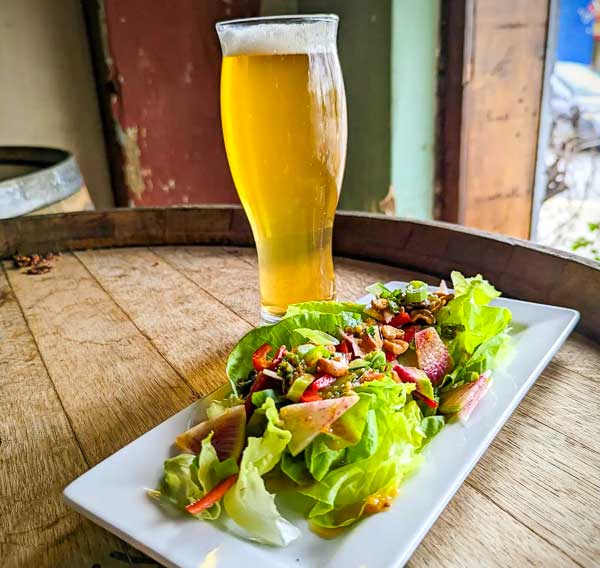 Hunter-Gatherer is a Columbia institution– they are credited with introducing the craft beer movement to the city in 1995. They keep it simple with a hazy IPA, golden ale, amber ale and lager but do add a twist with their raspberry sour as well as other seasonal beers.
Along with their great beer, Hunter Gatherer serves delicious appetizers and entrees. Some of our favorites include the ESB Beer Cheese Spread appetizer, the HG Smoked Brisket Plate and the Baked Mac and Cheese.
Hunter-Gatherer opened a second brewery location in 2018 at the Owens Field Municipal Airport. And it's by far one of the coolest buildings in Columbia! The old abandoned hangar was built in 1929 and has been repurposed into a state-of-the-art brewery and taproom. What's awesome is that all the old architectural details have been kept intact.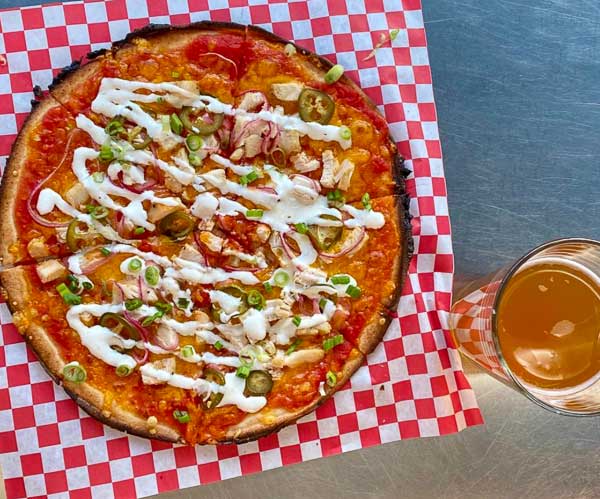 The open space inside the brewery and taproom areas have towering ceilings. It's even more impressive when the massive hangar doors are opened on nice weather days.
The Hunter-Gatherer Hangar offers its full range of beers on tap as well as appetizers, pizzas and sandwiches. It's actually one of our favorite places to get pizza in Columbia, and they offer gluten-free crust and vegan cheese.
In addition to the impressive space inside the hangar, they have a great outdoor area. You'll find picnic tables around the property and a rooftop patio. The rooftop area originally served as the hangar's flight observation deck!
Their airport brewery is a great place to sit outside at the sleepy municipal airport. You'll see hobby planes and the occasional private jet take off and land.
And, yes, it's a kid-friendly brewery! The outdoor area, frequency of airplanes overhead and pizza-centric menu make it a great place to take kids.
Steel Hands was the big winner of the Free Times Best of Columbia 2023 and we agree– it's awesome! If you aren't familiar, Steel Hands is just over the Congaree River in Cayce.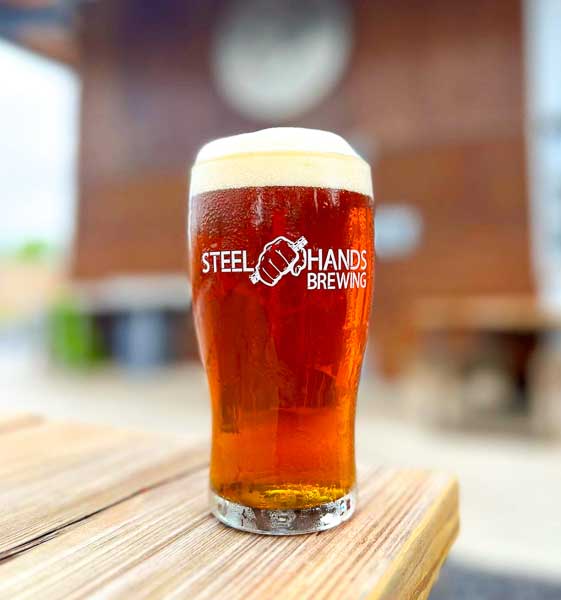 Steel Hands' 10,000-square-foot taproom is a great place to hang out with friends and family. The outdoor space has picnic tables, umbrellas, and an open-air stage that features great live music on weekends. Check their website for the latest event schedule.
Now on to the beer! Steel Hands has a great selection of classic beers. Their brews range from IPAs to coffee porters to classic golden ales. Steel Hands also usually has some additional unique seasonal flavors on tap, one of which is their popular Tropical IPA. It's perfectly refreshing on a famously hot Columbia afternoon!
Steel Hands has a full-service kitchen and is an excellent option if you are looking for a brewery with food. Choose from a Smashburger, nachos, a few salads and even a "State Fair" corn dog. Oh, and don't miss their Sunday brunch!
If you're looking for a great brewery to hang out when the weather is nice, River Rat's beer garden and rooftop deck is a great destination!
River Rat has been brewing high-quality beer since 2013. They're located on Shop Road near Williams Brice Stadium. And as you can probably imagine, it's a popular spot for Gamecocks fans!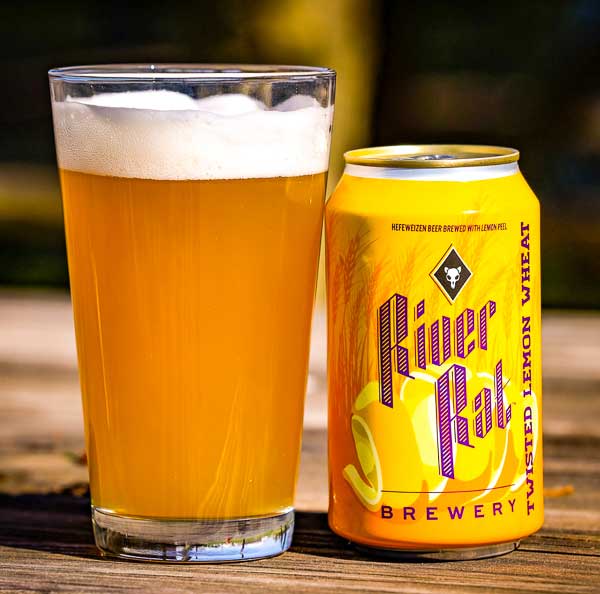 River Rat has an excellent selection of beers, including their New England Style IPA Astronaut Sauce (best name ever!) Their offerings also include a pilsner, stout, double IPA and even a peanut butter porter.
You'll also find a great taproom, a covered rooftop deck and an in-house kitchen serving up appetizers, burgers, wings and tacos. River Rat serves a Sunday brunch and hosts plenty of events, including Thursday night trivia.
Savage Craft Ale Works is an awesome brewery in West Columbia. They are located in the beautifully renovated Brookland Fire Station and City Hall building.
Savage Craft has three distinct areas to hang out: the rooftop bar, jailhouse taproom, and outdoor beer garden. There is plenty of space to spread out and enjoy some fresh air.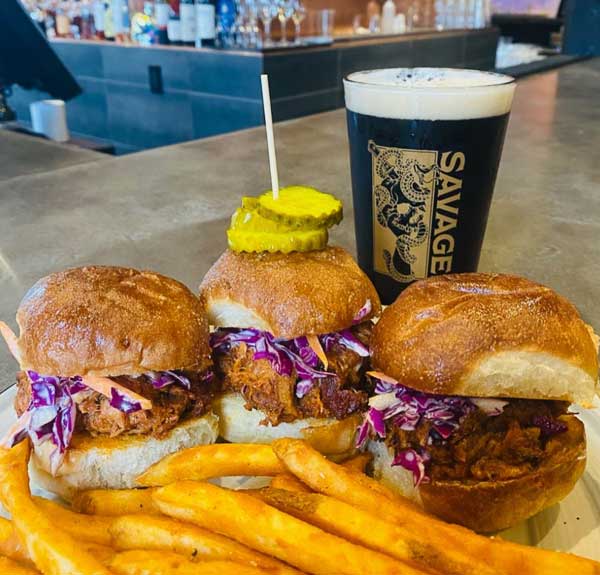 Savage Craft brews some very refreshing and unique beers including IPAs, pilsners, sours and others.
As far as food goes, they pull out all the stops in the food department. All of their dishes are outstanding– wild boar shank, duck confit baguette, Nashville hot chicken, and their delicious Savage Burger. They also have a separate menu of appetizers and bar snacks at their rooftop bar. Oh and be sure to check out their brunch!
The award-winning Columbia Craft Brewing Company is one of Columbia's brewery gems. It opened its doors in 2017 and hasn't stopped cranking out a wide selection of beers since.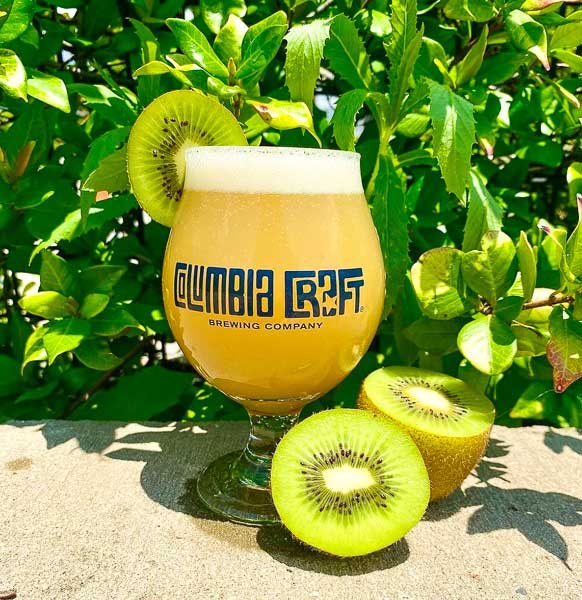 Columbia Craft is easily accessible and close to all the action in downtown Columbia. It is located on Greene Street– just one block from Huger Street on the south end of The Vista.
They have many ales, lagers, IPAs, sours and barrel-aged beers. We love that they aren't afraid to experiment with hop and flavor combos and there is always something new to try with their small-batch brews.
As far as food goes, Columbia Craft has rotating food trucks and a few food items from their own kitchen like hotdogs, brats, pretzels and nachos. Check their event calendar to see which food truck
Columbia Craft always has a great vibe and we love hanging out on their covered patio.
Best Breweries in Lexington, SC
Just a 20-minute drive from downtown Columbia is the smaller town of Lexington, SC. There are a few breweries located in Lexington that we would be remiss not to include in our list of the best breweries in (and near!) Columbia for all you beer enthusiasts.
Old Mill Brewpub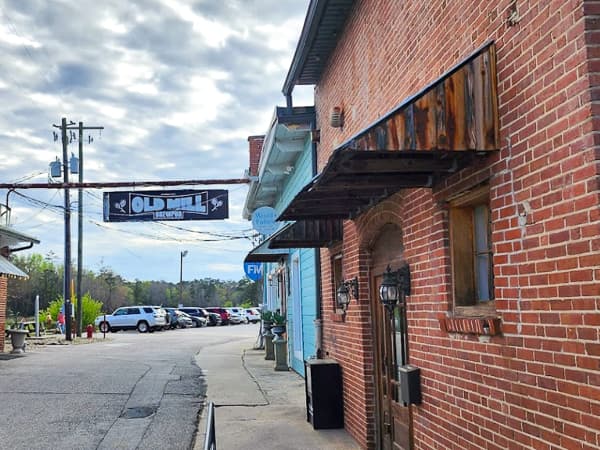 Located inside Lexington's historic Old Mill, the Old Mill Brewpub brews a handful of solid beers. They also offer an extensive pub menu that pairs well with their beer. Overall it's a great atmosphere in a historic building.
Hazelwood Brewing Company
Hazelwood Brewing Company is located on the other side of Lexington's Old Mill from Old Mill Brewpub in the mill's old boiler room.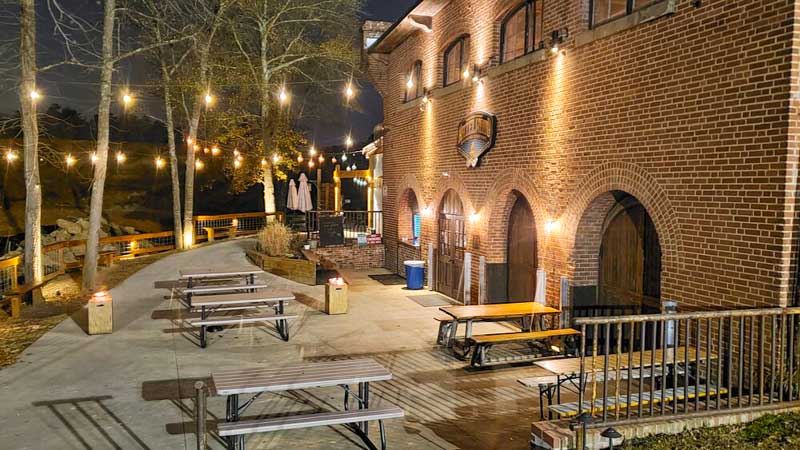 They brew some of the best beer in the midlands with a focus on sourcing local ingredients (including from their own farm!) They've done an awesome job renovating the boiler room and have a great vibe inside and outside with patio seating.
Other Spots in Columbia for Beer Lovers
Craft and Draft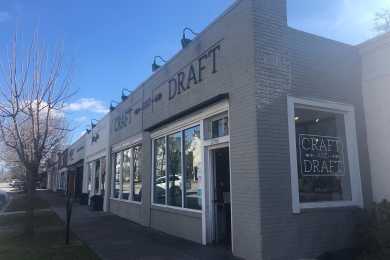 While not a brewery, Craft and Draft knows its beer! Located on Devine Street just down the road from Five Points, they offer 12 beers on tap and a wide assortment of canned beers for sale in their market. Craft and Draft is a great spot to discover the best craft beers out there.
Weco Bottle and Biergarten