Our favorite brunch spots in Columbia, SC
There are many great places to brunch in Columbia, SC. Whether you are looking for an upscale brunch in Columbia to celebrate something special or maybe just want a bloody mary and a waffle, we've got you covered!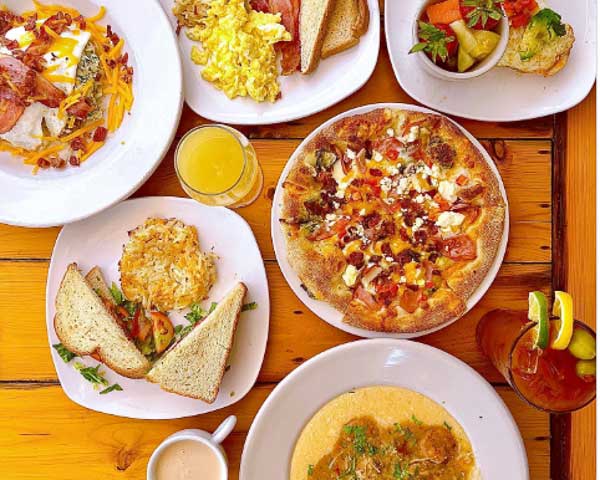 This guide will help you find the perfect spot for brunch in Columbia. It covers everything from fine-dining restaurants with brunch to a dim sum brunch, where to get a spiked coffee and who makes a perfect vegan chicken biscuit.
From fancy, special occasion spots to dependable favorites, our picks for where to have brunch in Columbia are definitely worth the hype.
There are so many great eateries in the area worth trying, so be sure to check out our list of over 20 awesome restaurants in Columbia. But if you're specifically looking for brunch restaurants in Columbia, read on!
---
Restaurants with a weekend brunch in Columbia, SC
The first part of our brunch list includes restaurants with weekend-only brunches. Most offer brunch on both Saturdays and Sundays, but a few have brunch on Sundays only.
We have noted the dates and times that each offers brunch. Make sure to check with the establishment to confirm before making plans, though!
---
Restaurants with a Daily Brunch in Columbia, SC
We get it– sometimes you want to kick back for a long brunch but it's a Tuesday. Luckily there are several restaurants with a daily brunch in Columbia! See below for our top picks.
---
---