When looking for the best casual restaurants in Columbia, it can be hard to sift through the options to find the perfect spot. Lucky for you, we are experts at this! We love trying restaurants in the capital city and deciding which rise above the rest for our personal 'go-to' list.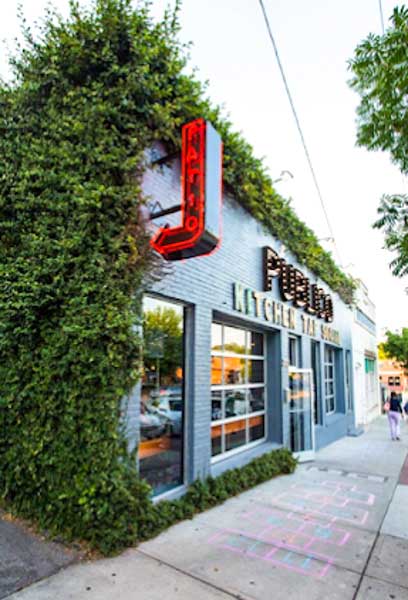 While we definitely enjoy a fancy night out in Columbia, casual restaurants are actually our true go-tos.
Especially the ones that either serve delicious burgers, come with a fun atmosphere or have upscale food in casual surroundings.
This list of our go-to casual restaurants is one of our most broadly applicable lists with casual restaurants that fit so many occasions. Whether you're looking for the perfect place for a casual date night in downtown Columbia or a family-friendly Columbia restaurant, this article has it covered.
What You'll Find In This Article
We have organized the list into categories to help you easily navigate.
If you want a nicer feel but are not looking for Columbia's nicest restaurants, check out our upscale casual restaurants. There are also plenty of options for simple fare like burgers and BBQ. And if you're looking for a great casual pizza joint we cover that too!
See below for an outline and feel free to jump around as needed.
Map of the Best Casual Restaurants in Columbia, SC
Upscale Casual Restaurants In Columbia
Starting this list off with a few of our go-to restaurants for a casual date night out! While these aren't on our list of fine dining restaurants in Columbia, they definitely have an upscale casual vibe.
Il Giorgione is a cute neighborhood Italian restaurant and the perfect spot to enjoy a date night out. They have delicious pasta and pizzas and a huge wine selection to pair them with.
What's so interesting about Il Girogione is that it has been around since 2012 but it's still somehow a hidden gem! They have a loyal following and it is an 'if you know, you know' type of place. Well, now you know!
We love their rigatoni al dorato, spaghetti alla carbonara, their Caprese salad with house-made mozzarella and all of their desserts! We like to get their pizza for takeout. You can see their full menu here. What you'll notice is that compared to other Italian restaurants around town their prices are pretty reasonable. Pizza is $12 and their pasta is in the $16 range.
Il Giorgione has a great patio area that makes for the perfect lunch spot on days when the weather is nice.
As far as parking goes, there is some in the back and you can also park along Devine Street. It's right next to Backstreet Grill so you may need to walk a bit depending on the time of day.
One of our favorite restaurants in Columbia for lunch and dinner, Mr. Friendly's is a long-time staple in the Columbia food scene. The southern cuisine and casual atmosphere are right at home in Five Points.
Whether you try their shrimp and grits, Monday meatloaf special or one of the best burgers in Columbia, you won't be disappointed.
Be sure to check out the specials on their website – they always have something cooking!
The War Mouth is a unique Columbia restaurant with gourmet southern dishes and a laid back atmosphere. Their menu includes culinary treats like crawfish beignets, pork belly burnt ends, and smoked sorghum duck.
They are best known for their BBQ making some of the best wood-smoked whole hog BBQ available in Columbia. And while you're enjoying the delicious cuisine, make sure you check out their cocktail list.
Located in the quaint Cottontown neighborhood just off North Main, The War Mouth is frequented regularly by neighbors near and far.
---
Burgers and BBQ
Moving to a bit more casual of a category: burgers and barbecue. Columbia certainly has its fair share of awesome burger places and delicious BBQ joints, but this condensed list below highlights a few of our top favorite spots.
Charleston's favorite BBQ joint has a location in the heart of Five Points in Columbia, SC.
Their large renovated restaurant is a great spot for friends and families to enjoy some delicious BBQ. They have high-top seating, tables and a bar with TVs throughout the restaurant. It's a great place to catch a game!
We love getting 'The Board' platter served family style for a crowd. And if someone in your group isn't a BBQ fan, they have outstanding burgers and tacos as well.
Henry's in Columbia is a favorite local neighborhood restaurant and bar. It's an excellent place to eat with kids and is a go-to for burgers in Columbia. There are a few locations around town, including this one on Devine Street.
You'll find excellent sandwiches and wraps on the menu, as well as some of Columbia's best handmade burgers. Our kids especially love their chicken fingers.
Henry's has a casual atmosphere that's great for families or larger groups, whether you sit inside or outside on their covered porch. They also have a large bar with TVs making it a great spot to watch a game.
Lucky for us, Charlotte's favorite BBQ Restaurant, Midwood Smokehouse also has a location in Columbia, SC.
Located in the Cross Hill Market (Whole Foods) shopping center, it's the perfect spot for BBQ whether you eat in their casual dining room, on their patio or order takeout.
Midwood offers regional BBQ styles including Carolina pulled pork, Texas-style brisket, and St. Louis Style ribs. And for those who aren't fans of low-and-slow BBQ, they have some of the best burgers in Columbia.
When you think about the quintessential college town burger joint Pawleys Front Porch is it! Located in the heart of Columbia's Five Points neighborhood, Pawleys is a casual burger joint that serves huge handmade burgers stacked high with toppings.
Choose from one of their SC beach town themed signature burgers or build your own. Relax on their front porch with a burger, fries and a beer for a great Five Points experience.
---
Casual Pizza Joints
While this isn't our complete list of pizza restaurants in Columbia, these are a few of our favorite casual pizzerias. All have a great atmosphere and delicious pizza!
---
Other Casual Restaurants We Love
And, finally, a catchall category for a few other casual restaurants in Columbia that are worth a visit. This part of the list includes everything from our favorite Mexican restaurant to a great brewery.
Cantina 76 is a locally owned Mexican-inspired casual restaurant known for its tacos, margaritas and great atmosphere. With 14 tacos on the menu ranging from smoked pork and chicken teriyaki to fish and shrimp tacos, there is something for every taste preference.
And if tacos aren't your thing, we can highly recommend their other entrees, especially their roasted chicken quesadilla.
Cantina 76 is also a great place to kick back and have a margarita whether you sit at their large bar or on their outdoor patio. It's a perfect spot for both lunch and dinner!
The Hunter-Gatherer Brewery is Columbia's oldest craft brewery. Established in 1995, it paved the way for all of Columbia's best breweries to follow. They brew classic styles including IPAs, lagers, sours and more. They offer flights so that you have a chance to try a range of styles.
The warm cozy interior is a great spot to have a freshly brewed beer and a hearty meal.
Their food menu boasts delicious entrees including shrimp and grits, smoked brisket and their signature burger.
Publico is a popular Five Points restaurant serving Latin-Asian inspired food. They also have a huge bar with quite a selection beer, wine, sake, mead and house cocktails on tap.
The atmosphere is always festive at Publico. They have large roll-up doors in the front of the restaurant and a great patio out back making it a great spot to go when the weather is nice.
They have a ton of sandwiches, tacos, burritos and ramen dishes on the menu making it perfect for lunch or dinner. They even have one of the best brunch menus in Columbia available on Sundays.
---