When it comes to the best takeout in Columbia, we like to think of ourselves as pros. Though we love to actually eat out at restaurants, sometimes it's nice to have the same delicious food but from the comfort of your own home. And it's really nice to not have any dishes to do!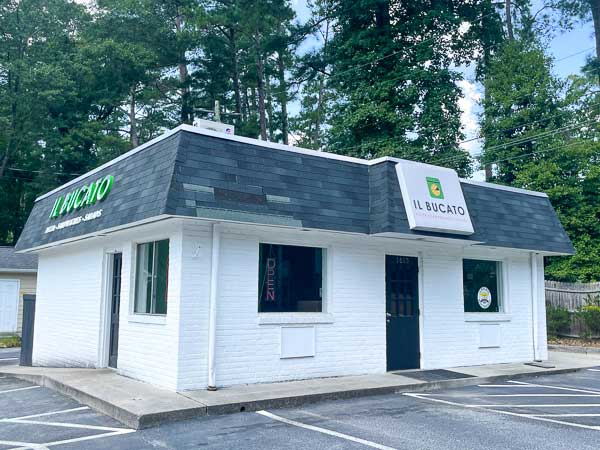 We typically get takeout at least once per week and we try to switch it up each time. This has allowed us to try a lot of to-go food over the years and ultimately inspired this list of our favorite takeout spots in Columbia.
There are a few restaurants that stand above the rest when we think about the ins and out of takeout (from food to ordering ease to packaging.) We took all of this into account when making this list and we hope that it helps inspire your next night in!
From Korean fried chicken and fancy pizza to pad Thai and Carolina BBQ, we share the best takeout food options in Columbia, South Carolina.
Where To Get Takeout In Columbia
Below is a map of all of the takeout spots highlighted in our guide.
A Guide to the Best Takeout in Columbia
There are so many great eateries in the area worth trying, so be sure to check out our list of over 20 awesome restaurants in Columbia. But if you're specifically looking for takeout in Columbia, read on!
From Korean fried chicken to bibimbap to stir-fry, 929 Kitchen has you covered! They have some of the best food in Columbia and make it super easy to enjoy it at home with their takeout service.
We love getting 929 Kitchen when we have friends in town because there is nothing like their Korean Fried Chicken! You can get it as chicken fingers or wings.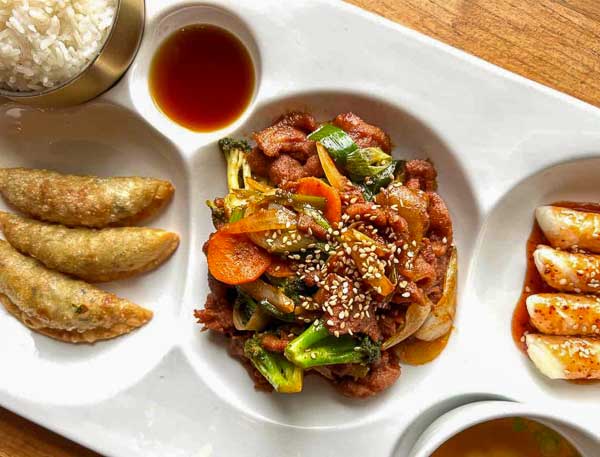 929 Kitchen also offers delivery through Bite Squad. You can get free delivery on orders $20+ through Bite Squad when using "929KITCHEN" at checkout.
A pizzeria dedicated to making hot, fresh and delicious pizzas for takeout only!
Il Bucato is tucked away in Forest Acres near the intersection of Trenholm Rd. and N. Beltline. And yes, it really is to-go only!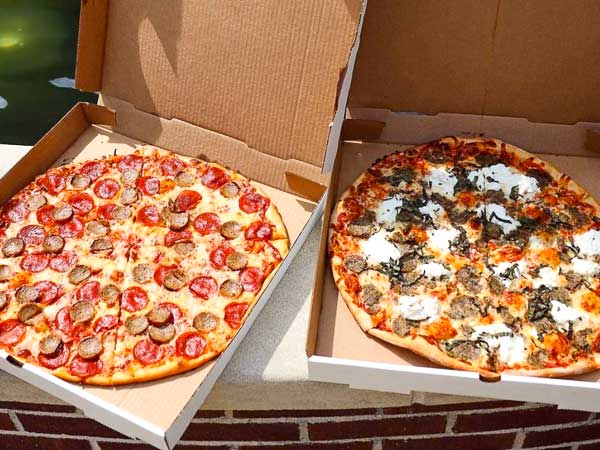 Il Bucato has a wide selection of pizza styles, including the classics as well as some unique specialty pizzas like meatball ricotta and balsamic bacon & pear. Definitely try their cherry pie pizza with red wine-soaked cherries, goat cheese crumbles & arugula. Sooo good!
You can't beat barbeque for takeout, and Home Team knows what it's doing when it comes to BBQ. Their pulled pork is outstanding and travels well making it perfect for takeout.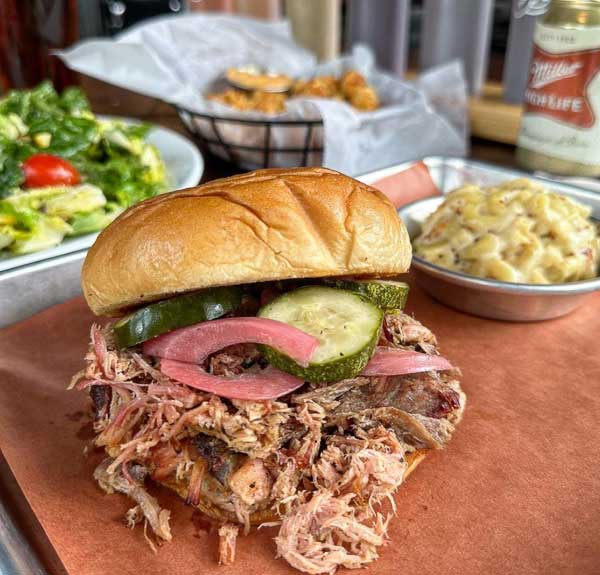 If you are feeding the entire family, check out 'The Board' for a family-style order of various types of meat and 3 sides. They also have BBQ available by the pound, but those are not available for online ordering, so you'd need to call in for that.
Home Team is also one of favorite family-friendly restaurants in Columbia. The casual and happy atmosphere is perfect for even the noisiest of diners.
Not only does Duke's Pad Thai have some of the best Thai food in Columbia, but they also have awesome takeout service. Like many of the others on this list, you can order online through ChowNow for pickup either ASAP or for a certain time.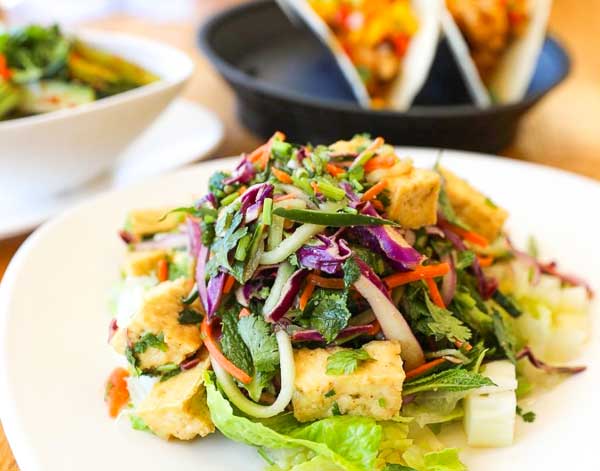 The real star of the show, though, is their amazing food! We love their drunken noodles, pad Thai and green curry. Their pho is also the perfect meal on a cold winter night.
Il Focolare is one of our favorite places to get pizza in Columbia. Their wood-fired pizzas have a perfectly baked crust and the toppings just melt in your mouth.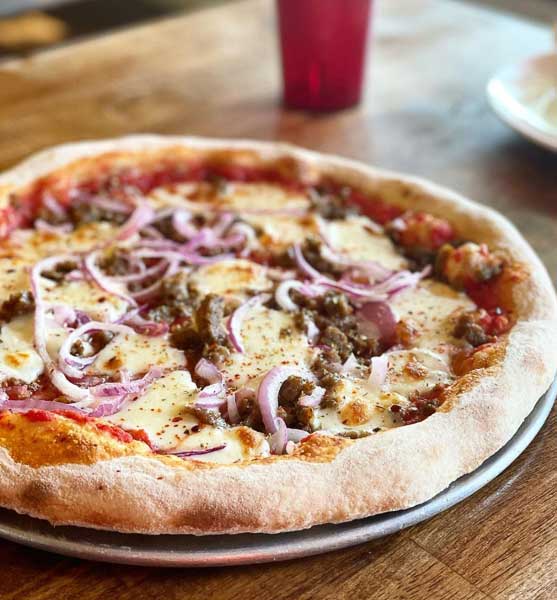 Ordering takeout from Il Focolare is simple with easy online ordering. Located in Cottontown just off North Main, they are easy to get to and have their own parking lot for easy pickup. Even if it's not right around the corner from you, Il Focolare's pizza is worth the drive!
This Latin and Asian-inspired restaurant is the perfect place when on the hunt for takeout. Their quesadillas, tacos, and poke are all at the top of our list of go-to takeout options. They also have a ton of small plates if you want to try several mouthwatering dishes.
Online ordering is easy through ChowNow and you can opt for pickup inside, curbside pickup or even delivery. You can also order in advance and specify a pickup time, which we love!
Tazza's wood-fired cooking makes for delectable takeout meals. We love ordering their entrees like pork bolognese, baja bowl, wood oven pork chop or one of their wood-fired pizzas. They also have to-go wine on their takeout menu, so it can be a one-stop shop for a fancy night in.
Their online ordering is through Toast and is super simple to use. You can even place an order when they are closed and specify a preferred pickup time. And you can order multiple days in advance!
We can't leave out the Free Times Best of Columbia winner for best Mexican food in Columbia. Real Mexico is IT. Not only is it a great place to dine in (except their parking is… not great), but they actually have a pretty great takeout service!
We love Real Mexico's various dips (queso, guacamole and bean dip), as well as their birria tacos, the fajita quesadilla and the carnitas. Oh, and if you are feeding a group, check out the box meals on the menu. It's like a pizza box but with Mexican food. Choose from a box with 10 mini street tacos, a quesadilla box, a burrito + taco box or their pizzadilla box. It's a fun offering and is perfect for a crowd!
When you want to feel like your Italian grandmother just cooked you a meal at home, look no further than takeout from Il Giorgione. They have classic Italian fare, including pizza and pasta, as well as chicken, beef and fish entrees. Make sure you add one of their yummy Italian desserts to your order!
Boku is an excellent choice for takeout when you are in the mood for Asian comfort food. Whether you go with several of their small plates or an entree like their steak and broccoli or pho noodles, you are in for a treat!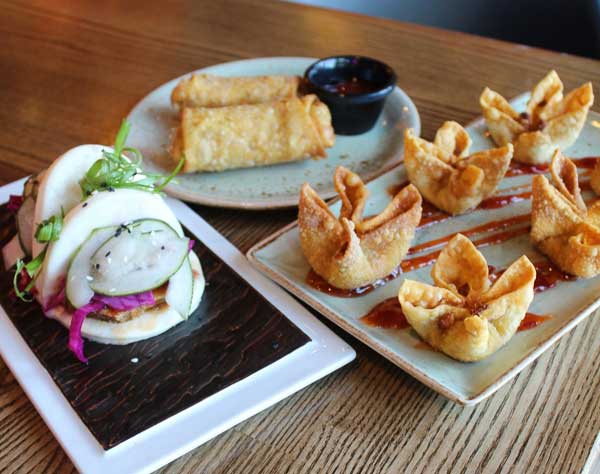 Boku uses ChowNow for online orders, so it's super easy to schedule in advance for the day of or even for a few days out. They also offer delivery if you live within a certain distance of the restaurant.
Taziki's is a great spot for quick and delicious Greek and Mediterranean food in Columbia. It's one of our go-to's when we realized we have nothing at home because the whole family loves it!
We love their gyros, Mediterranean feast meals and their Mediterranean salad. If you want to really splurge, add a side of their delicious grilled beef to their Mediterranean salad. We'll split that and a side of hummus for dinner sometimes. Easy and delicious!
If you are feeding a group then definitely check out their family meals that feed 4-6 people.
Amazingly fantastic tacos and awesome takeout service! Actually, your food will come ready to go whether you dine in or carry out. It's an order at the counter place and is included in this list of the best takeout because IT IS SO GOOD.
You'll have to go in person to order and there may be a line, but trust us– it's worth it!
A Columbia institution! Egg Roll Chen has been around forever, though it was originally Egg Roll Station. They have all of your favorite Chinese restaurant dishes, like lo mein, beef and broccoli, moo goo gai pan, egg drop soup, egg rolls and fried wontons. You can check out the full menu here.
Though they don't take orders online, we still wanted to include them in our best takeout in Columbia list because it's just such a classic spot. You can either call ahead or order at the counter. They have a dedicated drive-through window for call-in orders which we can highly recommend.
We debated putting Cantina on this list of takeout options in Columbia because, like Egg Roll Chen, they do not have online ordering. Despite that, they are still a go-to spot for us. You just have to call ahead and then they'll have your order ready at the hostess stand.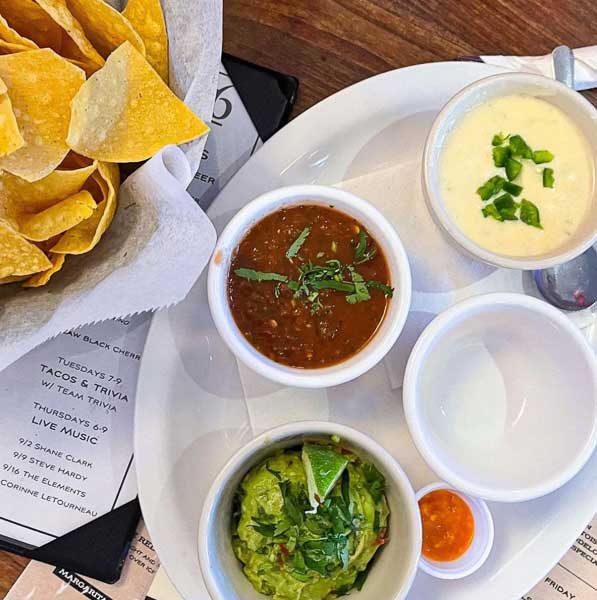 We typically skip tacos when ordering takeout and instead get their quesadilla and the fried chicken salad. Both travel great and are always delicious. Their dips are also great to-go– we especially love their queso and bean dip!
---