One of our favorite pastimes in Columbia is to shop, eat and people-watch in one of the city's many commercial districts. We'll give you an idea of the vibe and what we like to do in Columbia's three most popular districts — The Vista, Five Points, and Main Street District. For a more complete overview of Columbia, check out our city guide here! It's great for visitors or those new to Columbia.
Five Points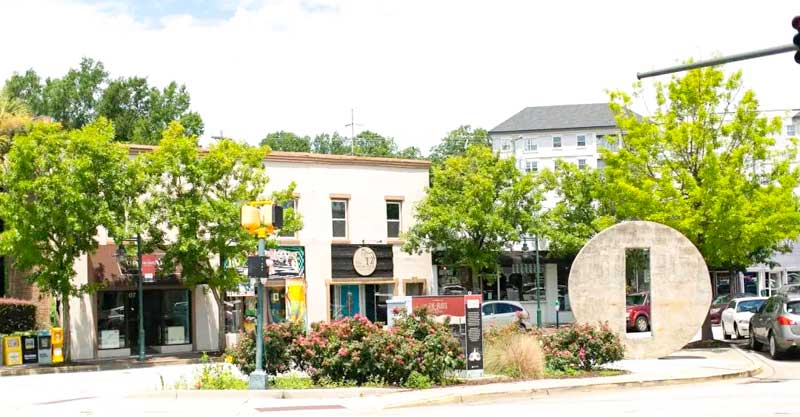 Columbia's Five Points is close to UofSC's campus making it a popular hangout for a young crowd with plenty of bars, hipster coffee shops and vintage stores (and of course Papa Jazz Records!)
Some of our favorite spots include Drip Coffee for the perfect latte (and chocolate chip cookie), Gourmet Shop if you want to feel like you're sitting outside at a French café and Mr. Friendly's for an upscale southern dinner (especially on meatloaf Mondays.)
Groucho's Deli is also a Columbia institution, with its Five Points location being the original. We'll take an Apollo and 45 Sauce please!
Read our full guide on Columbia's Five Points here!
Main Street District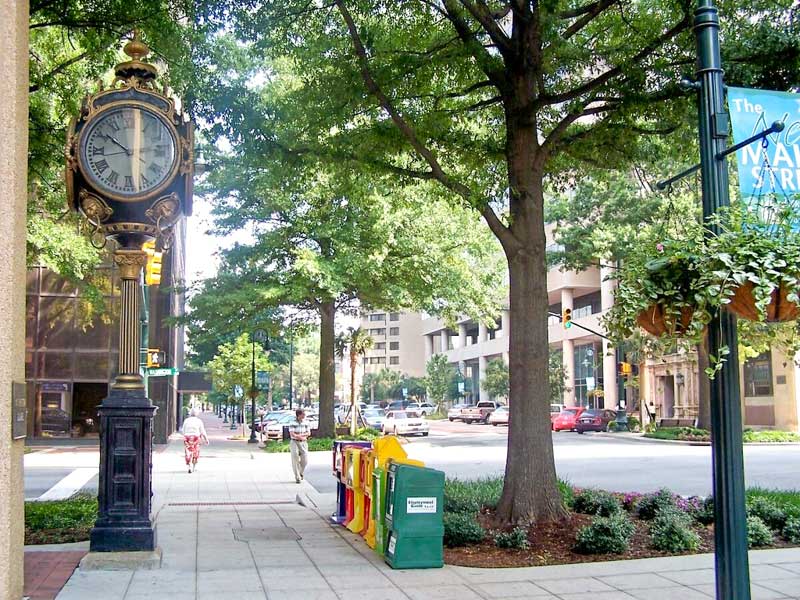 Columbia's Main Street District is the central business district in the heart of downtown Columbia. Walking down the tree-lined main street you'll enjoy old architecture, plenty of shopping and restaurants and green spaces including Boyd Plaza in front of the Columbia Museum of Art.
Some of our favorite spots include Market on Main for an outdoor lunch, Mast General Store for fun finds, Sweet Cream Co. ice cream shop, Hendrix for rooftop dining, the Nickelodeon theater to catch an indie flick and Bourbon for a drink.
On Saturday mornings Main Street is home to the one and only Soda City Market. Other great date night spots in downtown Columbia include the Nickelodeon theater to catch an indie flick, Lula Drake Wine Parlour, and The Grand on Main for upscale bowling.
The Vista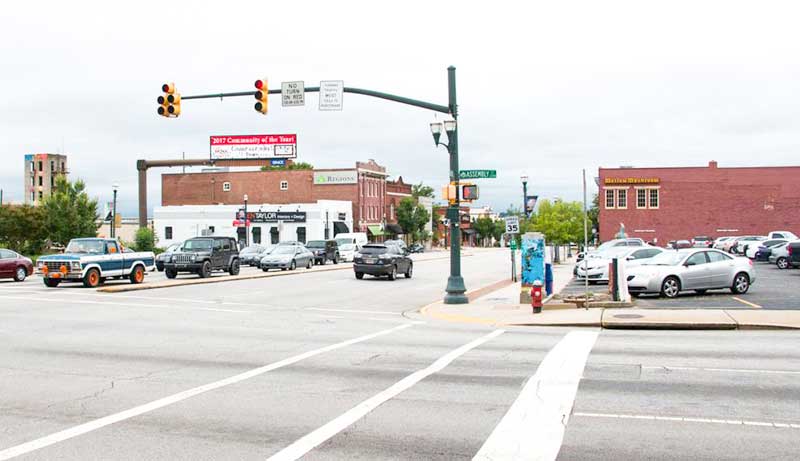 The Vista in downtown Columbia is a historic district home to great restaurants and shops. With strollable sidewalks, you can spend hours window shopping or stopping in for some local fare. You'll even see the iconic Adluh flour mill situated in The Vista.
Some of our favorite spots include Small Sugar for brunch, Blue Marlin for great seafood, Cola's for a date night, and Kaminsky's for coffee and dessert.